Ranked #1 Digital Marketing Course in Faridabad
FARIDABAD's 1st EVER
PREMIUM

DIGITAL MARKETING TRAINING INSTITUTE

ACADEMY
SIGN UP FOR FREE DEMO CLASS
Master your skills with our Best Digital Marketing Course in Faridabad
Top Rated Institute
Faridabad's first-ever elite institute with a curriculum covering each and every topic that ever existed in Digital Marketing Course.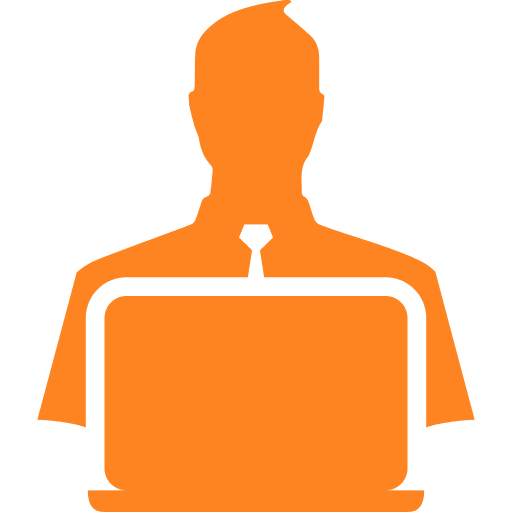 Industry Expert Trainers
Trainers with industry experience of 10+ years and who have trained more than thousand students to achieve a prominent career in Digital Marketing.
Well Equipped Infrastructure
Located at one of the prime co-working space in Faridabad, equipped with a learning-oriented infrastructure designed for real-time exposure.
Why should you learn Digital Marketing in 2023?
The scope of digital marketing as a career has been multiplying since the infusion of the digital boom in India. The demand for digital marketers in 2023 has grown along with the pay scale.
It is the go-to career option which is soon going to be the new MBA leaving the old methods behind.
Since it's quite fresh, the learners of today will have the first-mover advantage.
That means if you opt for a career in digital marketing today,
You can get the finest of jobs available.
You can be a big contributor of the freelancing economy.
You can promote your own digital brand.
You can be a part of the best of tomorrow.


Hence, it is confirmed that learning digital marketing in 2023 will be the best decision for your career.
Who Can Join this Digital Marketing Course?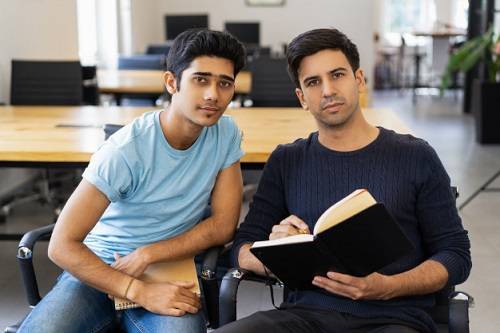 Why to Join Digital Marketing Course as a Student/Job-Seeker?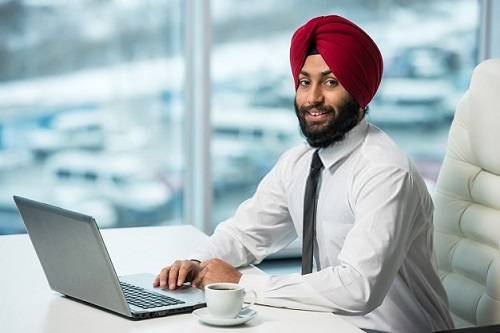 Why to Join Digital Marketing Course as a Business Owner?
Why to Join Digital Marketing Course as a Working Professional?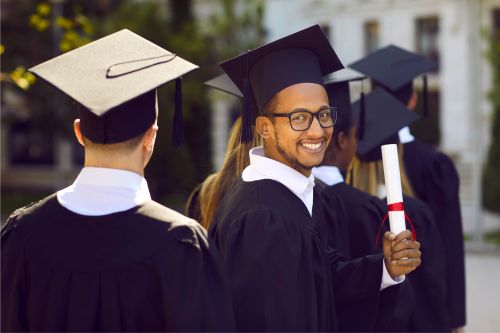 Why to Join Digital Marketing Course as a Graduates?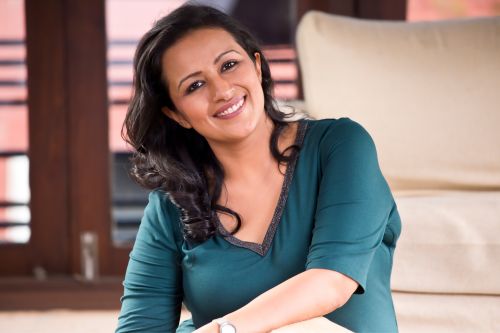 Why to Join Digital Marketing Course as a House Wives?
Why to Join Digital Marketing Course as a Switch Career?
Earning A Degree Is Not The Same As Gaining Skills. Start Your Digital Marketing Journey By Enrolling In The Best Digital Marketing Course in Faridabad.
We Help You To Gain In-Demand Skills & Valuable Knowledge With Our Lifetime Support.
How Can GDC Make A Difference In Your Career?
Creating A Winning Career For Every Profile
Would you like to receive a Free Consultation Call from our Digital Marketing Expert?
Why Choose Gourav Digital Club?
Being a Standout From Others is Important
Speak to our Digital Marketing Expert for Your Career Guidance Right Now
We Bring Some Unique Features On The Table, That You Won't Get Anywhere Else
This is what makes us excited & ongoing at
Gourav Digital Club
Digital Marketing Course Modules
In this course you will learn by practically applying all the 35+ modules, starting from creating a tech-free website to promoting your brand digitally. Let's take a deep dive into what you will be exploring in our digital marketing course curriculum.
Bonus Modules + Surprise Modules
Bonus Module will be covered after completing all the 30 Modules mentioned above.
Module 34
Module 35
Module 36
Module 37
Speak to our Counselor to know more about the Surprise Modules – 85 85 99 2019
Become a Certified Digital Marketing Professional and Join the Best Digital Marketing Course in Faridabad.
Smoothly acquire advanced skills with our course and kick-start your career.
Enhance your skills with Best Digital Marketing Training Institute in Faridabad.
Become a Google & Hubspot Certified Professional
GDC will help and prepare you to clear all these exams
Looking for more details? Download our brochure to know more about this Advanced Digital Marketing Course in Faridabad.
What our Students have to say about attending
our Digital Marketing Course in Faridabad
Date: 10th April | 17th April 2023
Duration: 4 Months
Timings: 10 AM – 12 PM | 5 PM – 7 PM
Batch Type: Classroom Training
Date: 15th April | 06 May 2023
Duration: 6 Months
Timings: 10 AM – 12 Noon | 12 PM – 2 PM
Batch Type: Classroom Training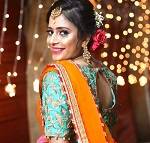 Ashima Rajoria
Event Marketing Coordinator
He teaches me with very easy techniques with extra efforts. Being a student this you can expect and teacher fulfill those requirements that's pays off. Although whatever related content he teaches it is very worthy and useful and its upto you how you can understand well. Join Digital Marketing Course in Faridabad.
Jyoti Singh Gaur
SEO Analyst
This is the right place for you to learn. I get to learn about SEO, Advances SEO, Affiliate Marketing, Influencer Marketing, Google AdWords etc, Gourav sir is teaching very simpler and interesting way and very helpful. The kind of practical training he gave is just fabulous and amazing.
Arpit Singh Arya
3D Animator
Gaurav sir has been totally polite & humble while teaching his rich experience in digital marketing. Apart from course module, he has shared his experience too. He was always being helpful and friendly. I can bet whenever I need any more help in coming years, Gourav sir the best resource I have. GDC Provides Best Digital Marketing Course in Faridabad.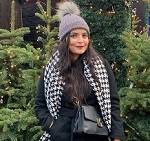 Priya Sharma
Social Media Marketer
Gourav sir is a great teacher. He has always helped to solve queries and He is always available to help. His skills are great, his knowledge about digital marketing is very vast and I have had an amazing experience studying from him. He changed my mindset regarding Digital marketing Course in Faridabad.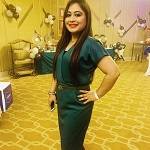 Ina Kansal Gupta
Digital Marketer
I had a best experience with him, as he always proof to be a good trainer. He has best knowledge and skills about Digital Marketing. As my experience i said to all new members that study with our Gaurav sir who has a full knowledge of digital marketing course in faridabad from last many years.
Rishabh Madan
Social Media Marketer
Excellent teaching who gives us full knowledge of digital marketing like social media marketing, search engine optimization, social media optimization, search engine marketing, email marketing, website development. Through which we get good job in digital marketing field.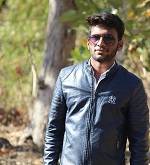 Jeevan Sethiya
Affiliate Marketer
Best digital marketing institute for advanced digital marketing skills and careers. Very supportive trainer. Professional infrastructure. Affordable price. I would like to recommend this institute. Take one class from him, and you're going to love digital marketing.
Vanshika Bhaskar
Entrepreneur
He is the best trainer in each and every aspect. Not only a serious trainer but an understanding one and a helping one with full of fun as well. I hope could stay connected to sir always since I actually didn't feel the 3 hours of class just studying but enjoying as well. Thank you sir.
Gourav Digital Club Google Reviews
222 reviews on
This is one of the best digital marketing institute in Faridabad. I have searched and interactive with many institutes but found it the perfect place to learn digital marketing as they have apt topics to cover in digital marketing , they just not only focus on digital marketing alone but will also help to learn website designing, post making .I would highly recommend this institute in Faridabad for digital marketing. Teachers are also supportive and helpful.
So, I joined this course in June 2023 and I tell everyone proudly that I study at Gourav Digital club and how talented Gourav Sir and Aman Mam are. I wouldn't have preferred any other Digital Marketing course in Faridabad. Great learning experience with great insights. I would genuinely recommend Digital Marketing course here.
Gourav Digital Club is the Best digital marketing institute, the faculty took the time to explain concepts in a simple language, and always ready to provide guidance. I can confidently say that Gourav Digital Club has equipped me with the skills and knowledge needed to thrive in the digital marketing landscape. If you're a beginner or someone looking to in develop their skills, I highly recommend Gourav Digital Club.
Absolutely thrilled with my experience at the Gourav Digital Marketing Institute Faridabad! The instructors are amazing – they explain everything clearly and make learning fun. The course structure is super convenient, and I love that I can learn at my own pace. Overall, I've gained practical skills that I can use right away. Highly recommend!
I have completed my Digital marketing course from GDC and learned many new & interesting things about Google, Social Media, Website creation. Even I have started my own digital marketing website with the name of DM Buddies and also launched an activity book which I got an idea while learning from GDC.
"GDC" is The Best place to learn Digital Marketing in Faridabad!! Omg, heard a lot about Gourav Sir, his way of Presenting and Elaborating on a topic, and his sense of humor:>, Literally, he is "the best". I must say "The best Digital Guru" About the Course modules step-by-step understanding of today's digital aspects. Very practical knowledge GDC provides. Looking forward to Achieve more growth and success. Thank you very much for giving us the best knowledge. Will miss you all brilliant classmates...:> "GDCWD024" rocks !!!
My experience with Gaurav Digital Club has been nothing short of outstanding. As someone looking to enhance my skills in the ever-evolving world of digital marketing, I found their courses to be incredibly insightful and invaluable. Gaurav Digital Club offers top-notch courses. Their expert instructors provide practical insights, real-world examples, and a supportive learning environment. Perfect for both beginners and those refining their skills, it's a go-to for anyone aiming to excel in the dynamic field of digital marketing.
Tanish Kataria
2023-07-16
I recently completed the Digital Marketing Course at GDC and I was very impressed with the quality of the education. The instructors were all experienced professionals who were able to teach the material in a clear and concise way. I also appreciated the fact that the course was very hands-on, which gave me the opportunity to apply the skills I was learning right away. In addition to the quality of the education, I was also very impressed with the support that GDC provides to its students. I had a few questions throughout the course and the instructors were always quick to respond and provide me with help. I also appreciated the fact that GDC offers a 100% guaranteed 1-month internship to all trainees. This is a great opportunity to gain real-world experience and to start building your professional networks. Overall, I would highly recommend GDC to anyone who is looking for a comprehensive and effective digital marketing education. The quality of the education, the support that GDC provides to its students, and the guaranteed internship are all great reasons to choose GDC.
Blogs on Digital Marketing
Get in-depth knowledge by reading our Digital Marketing Blogs
Frequently Asked Questions (FAQ)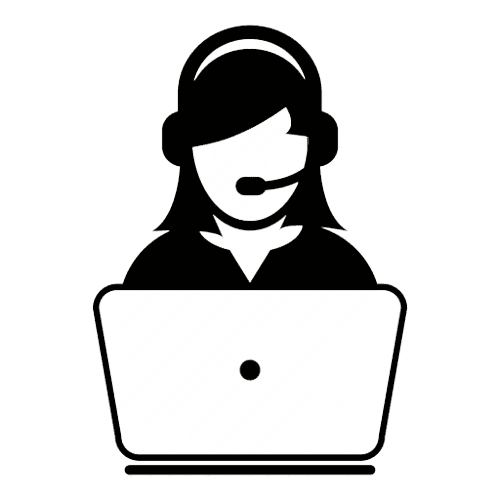 Let us help you to make the right career decision.Talk to us for batches, fee structure & curriculum.
SIGN UP FOR FREE DEMO CLASS